Methodology
---
The Authorship Research Initiative focuses on Recommendation 5 of the Ten Recommendations which calls for improved disclosure of authorship contributions and writing assistance and continued education on best practices to end ghostwriting and guest authorship.
What are common authorship ambiguities and how are they resolved?
Seven "Grey Zones" representing persistent or challenging authorship scenarios when interpreting ICMJE guidelines were identified through discussions with professionals involved in clinical trial publications. These were converted into 7 case studies.
MPIP, in collaboration with academic researchers, then surveyed clinical investigators, journal editors, publication planners, and medical writers to better understand how they would adjudicate the real-world authorship challenges represented by these 7 case studies. Respondents were asked to report the frequency with which each scenario occurs, their confidence in their survey responses, and their awareness and use of current authorship guidelines.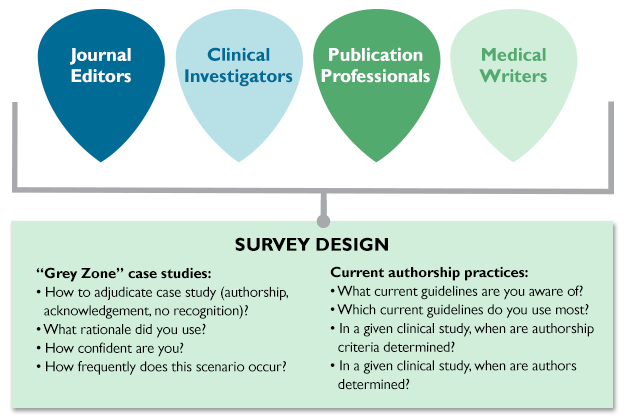 MPIP collaborated to create a new authorship framework for decision making.
We discussed the results from the survey's 498 respondents at industry–journal roundtables in the United States and the United Kingdom and with clinical investigators. The insights from these discussions culminated in the development of a Five-Step Authorship Framework designed to improve transparency in disclosing contributors to industry-sponsored clinical trial publications.