This article is a compilation of best practices for manuscript preparation and submission, with a particular emphasis on industry-sponsored clinical trials, developed through a unique collaboration of MPIP co-sponsors and journal editors participating in MPIP's 2009 journal—pharma roundtable in Vancouver, British Columbia.
The toolkit is a resource for authors that tackles practical questions about manuscript preparation and the submission process that are incompletely addressed in existing guidance documents. The toolkit also may be used to facilitate dissemination of results that are perceived as negative, merely confirmatory, or otherwise of "specialized interest."
Intended Use
Authors may use this toolkit as a "How to" guide for getting research published.
Journal editors may use this toolkit as a resource to supplement journals' existing instructions to authors.
Industry may use this toolkit as a source of "best practices" that can be recommended to authors to maximize likelihood of manuscript acceptance.
See "Best Practices" Quick Reference Feature below
Journals and Publishers Citing the Toolkit in Their "Instructions for Authors":
British Journal of Clinical Pharmacology
The Journal of Clinical Pharmacology

Published In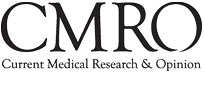 Chipperfield L, Citrome L, Clark J, et al. Curr Med Res Opin. 2010;26(8):1967-1982.

Extended Resources
MPIP and The Oncologist have translated the Authors' Submission Toolkit into Chinese, in order to broaden worldwide dissemination and adoption of best practices in manuscript preparation and submission.
Download the Chinese translation of the Toolkit
As a supplement to the Authors' Submission Toolkit, MPIP has compiled a list of journals that accept quality manuscripts reporting results that are perceived as negative, merely confirmatory, or otherwise of "specialized interest."